Statement at the High-Level side event on Participation, Human Rights and the Governance Challenge Ahead at the 75th UN General Assembly
High-level discussion at the high-level segment of the 75th session of the UN General Assembly
"Participation, Human Rights and the Governance Challenge Ahead"
EU Special Representative for Human Rights, Eamon Gilmore

 EU Statement

25 September 2020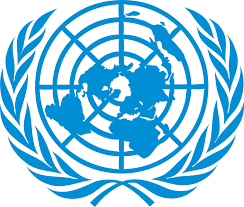 Thank you Assistant Secretary General, Ilze.
Secretary General, High Commissioner, Ministers, Excellencies, distinguished Guests and Participants.
It is a privilege to join you today for this important discussion.   I wish to express the EU's appreciation to you Secretary General and High Commissioner Bachelet for your consistent leadership in addressing the crucial importance of equal participation in the response to the pandemic.  And also for providing valuable guidance and recommendations to states on how to implement the right to participate.
The Covid-19 pandemic is showing us not just the desirability of participation, but the necessity for participation.  The measures which are necessary to overcome the pandemic, and to vindicate the human rights to life and access to health care, all require participation.  And to be effective they all in turn require  access to reliable information, freedom of the press and expression, uncensored internet, and respect for the important role of civil society.
In many ways, the pandemic has been transformative for participation, with many lessons and experiences, which can be applied or adopted for tackling the climate crisis and for the implementation of the SGDs.
As Winston Churchill said at the foundation of the UN, 75 years ago: "Never let a good crisis go to waste".
Of course, when we think of participation, our first thoughts usually go to political participation, to voting and to elections.
This is why the EU gives high priority to our work on election observation.  Through our experience of election observation all over the world, the EU has learned much and along with the other election monitoring bodies, such as the OSCE, the OAS, the AU and others, we are willing to share that knowledge and experience in developing better elections and better political participation.
But participation is not confined to voting once every four or five years.  Nor is it just confined to the political sphere.  More and more citizens are being energised by social, economic, environmental, gender and many more issues and civil society actors are playing a central part in channelling that energy.
Partnership with civil society is vital for Governments to address challenges and issues that are important to society as a whole.  It is vital that civil society has the space to carry out its work and to contribute.  This should apply to the international fora as well as to the national space.  Civil society access to key UN meetings and their participation in the work of the General Assembly must be supported, and I hope that civil society representatives will have access and participation through this 75th session, by making best use of all available means.
Across the world, civil society movements led by young people are pioneering new forms of participation.  For example, on climate change, their 'Fridays for Future' movement brought new energy. I think too of the five tech-savvy teenagers from Kenya, whom I met last December in the European Parliament as finalists for the Sakharov Prize.  They had developed an app to help girls in the fight against female genital mutilation.  With one touch on their phone, they can call for help.
This is just one example of how the digital revolution is already enhancing participation and has the potential to contribute significantly to the protection and promotion of human rights and good governance.
But while digital technologies have transformed access to information and communication, they have not yet been matched with new methods for deliberation, which are necessary for good policy making, and in order to avoid the risk of disinformation, echo chambers and basic populism.
In the world of today and tomorrow, traditional methods of participation are no longer sufficient.  We need innovation on our methods of participation to catch up with the potential (and sometimes the risks) of new technologies.  This is especially so as we are witnessing an erosion of public trust in institutions and traditional politics.
Let me offer a few examples of what we are doing in the European Union:
The Conference on the Future of Europe and the EU Youth Strategy which is intended to Engage, Connect and Empower
The EU's Green Deal which puts people first, and pays attention to the regions, industries and workers who will face the greatest challenges.
And of course the EU Action Plan on Human Rights and Democracy, which we are now finalising and will give a high prominence to participation in our external action.
I would also like to mention an example of innovation from my own country Ireland: the Citizens Assembly model for deliberation.  100 citizens, chosen at random and asked to deliberate on challenging issues of public policy.  Their work led to successful referenda on same sex marriage and the liberalisation of abortion laws.
Finally, the background note for this event states that "we need to reset the foundations of collective action through a re-imagined social contract".
This is essential and urgent, as the labour market has changed dramatically (and not always for the better), as inequalities have increased; and as young people in particular feel increasingly insecure in a world where security of employment is now the exception, where pay often fails to match skills and qualifications and the rights to family formation and securing a home are increasingly precarious.
There is much to be done.  And you can be assured of the European Union's continued and active engagement on this topic.
Thank you.