Remarks at the Annual ministerial-level breakfast meeting of the Informal Ministerial Network for the ICC
Annual ministerial-level breakfast meeting of the Informal Ministerial Network for the ICC
EU Special Representative for Human Rights, Eamon Gilmore

 EU Intervention

23 September 2020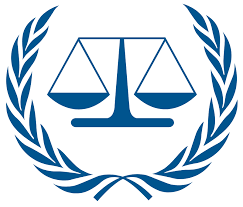 I wish to thank Minister Katrin Eggenberger, for the honour to speak here and for organising today's meeting. I am here representing the HRVP of the EU, Josep Borrell, who has asked me to express the EU's support for this important event. I also want to thank Chief Prosecutor Fatou Bensouda for her contribution and I wish to assure her that I have heard every word she said.
Ministers, Excellences, distinguished Guests and Speakers,
As we meet today in these challenging times, crimes against humanity and war crimes are continuing, and the ICC, and with it the international criminal legal system, as a whole, is under duress.
On the one hand, the ICC is called upon to deal with an increasing number of cases of serious crimes and violations of human rights and international humanitarian law. On the other hand, the Court is the object of unprecedented attacks. These attacks serve no purpose but self-interest and the narrowest of national agendas. Restrictive measures on top ICC officials – visa bans or assets freeze – touch at the core of the Court's judicial functions and hamper its investigations. This is not acceptable.
Let us remind ourselves of the ICC's achievements: the historic advancements it has brought for the protection of those in most vulnerable situations, including its landmark verdicts, and the important role for delivering justice to victims of atrocious crimes. The ICC was created to fight against impunity and the promotion of a rules-based order at a global level. This makes it all the more relevant today.
Not only does the Court help to deliver justice to victims around the world, it is also essential to the achievement of peace, security and sustainable development.
The fight against impunity and the promotion of international criminal justice are key commitments in EU's Foreign and Security Policy. Our message is clear: the US should immediately revoke the 'Executive Order' and the measures taken. These measures are a blow to the rule of law and to the multilateral rules-based order.
The Court is at a crucial juncture now. The EU will continue to stand by the Court and voice the EU's strong support for it and be firm against all attempts to undermine the international system of criminal justice by hindering the work of its core institutions.
States Parties to the Rome Statute have an important role to play. We need to collectively voice our strong support for the Court and insisting on the need to protect its neutrality and judicial independence. We need to create a 'solidarity network' of like-minded countries to support the ICC. We need also to assist those countries, which might be more vulnerable to external pressure, to stand behind the Court. We could start by sharing information on campaigns, initiatives and events in support of the Court.
Impunity is the ultimate refuge for war criminals and the ICC is essential for combating impunity.