Media Freedom – Uganda Media Challenge Initiative
Remarks by EU Special Representative for Human Rights Eamon Gilmore – Event on Media Freedom
Venue: Media Challenge Initiative, Kampala
Watch the full video recording here.
Good afternoon ladies and gentlemen,
Thank you all for the warm welcome to the home of the Media Challenge Initiative this afternoon. It is a great pleasure to be here today, to meet the MCI management and all of you: the media fellows and the next generation of journalists here in Uganda.
Human rights are in the DNA of the European Union, therefore human rights are central in the EU's relations to countries all over the world and it is at the heart of my job as the European Union's Special Representative for Human Rights to enhance the presence, effectiveness and visibility of EU human rights policy in the EU external actions.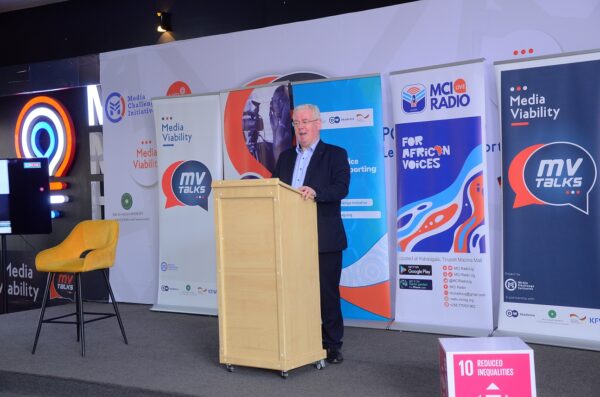 It is great to be back here in Uganda and to meet with young people who are the future of this great country, and especially young journalists who have the chance to shape the news, public opinion and the future development of the country for years to come. As I am sure you all know, journalists, as part of a free and vibrant media, are a key pillar of every democratic society.
When done well, journalism allows citizens to access reliable, fact checked information. This information access in turn enables citizens to engage in public debate and discourse from an informed perspective – this is vital for elections, active civic engagement and the generation of ideas and innovations, which improve how our countries are run.
In this regard, I was delighted to learn that in 2019, following EU support to the 2019 MCI fellowship programme, six of the fellows from that programme have since moved on to start Debunk, a fact checking project that is countering misinformation and disinformation in Uganda and Africa through video. This is a great achievement – well done to MCI and the fellows concerned!
…
Journalism also allows for hidden stories to be shared and for the voices of the marginalised and vulnerable to be amplified in the public domain. Recent examples include stories, which have revealed the plight of refugees across the world, exposed institutionalised child sexual abuse in religious institutions and revealed the scale and detail of tax evasion by some of the world's richest people.
Of course, journalism is also a powerful tool for holding our leaders to account by shining a spotlight on individual politicians and government institutions. This is a crucial ingredient in any successful democracy, but of course, we know that, in so doing, journalists open themselves up to serious risks. And I will address some of these issues a bit later on in my remarks.
Finally, journalism is a vital tool for access to reliable information in times of conflict. Let me take this opportunity to acknowledge the incredible and courageous work being done by journalists covering the conflict in Ukraine as in other conflicts around the world.
We are well aware of the enhanced risk faced by journalist reporting on war and conflict areas. International humanitarian law clearly requires that journalists are protected during armed conflicts in the same way as any civilian.
Let me mention a few thing the EU is doing to fight disinformation and address threats and attacks against independent journalists.
EUvsDisinfo is our flagship project debunking Russian disinformation campaigns targeting our Member States and our neighbouring countries. The EUvsDisinfo database – the only searchable, open-source repository of its kind – currently comprises over 12,000 samples of pro-Kremlin disinformation. With the invasion of Ukraine, disinformation campaigns in Europe will likely reach a new level.
In 2018, the EU adopted an Action Plan to fight Disinformation, which consolidates the EU's efforts to tackle disinformation.
To protect journalists, the EU has launched the programme ProtectDefenders that can support individual journalists and other human rights defenders that are in danger.
We are planning to reinforce this programme with specific attention to journalists and we are preparing other initiatives such as a sort of Erasmus scheme for young journalists based in difficult countries, to learn and work for a period in Europe.
As soon as these new programmes will be operational, information will be circulated by the EU Delegations.
In addition, the EU funds on daily basis around all the world emergency grants of up to 10.000 euros for human rights defenders and journalists at risk, that can finance inter alia urgent relocation, legal support, digital devices or other protection measures.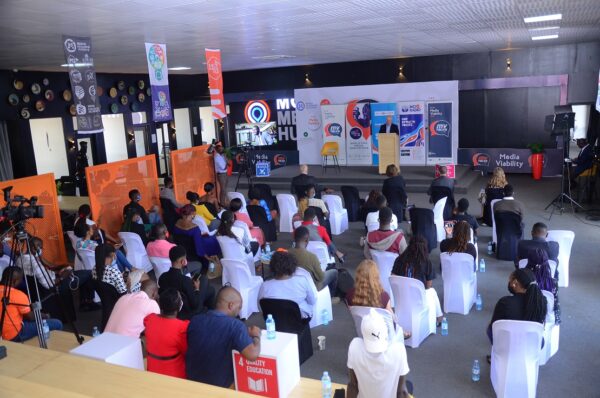 Ladies and gentlemen, the state of media freedoms in the world today is not an encouraging picture. Despite the explosion in the amount of information publicly available due to online connectivity, it seems there has never been as many and as complex challenges facing journalists as there are today.
According to Reporters Without Borders, as of 2021 journalism is totally blocked or seriously impeded in 73 countries and constrained in 59 others. This means that there are only about a third of countries in the world where journalists can carry out their profession free from interference or attack.
There is a worrying gender dimension to these trends, too. A 2021 report from the UN described an "epidemic of online violence against female journalists worldwide [which] is undermining their reporting, spilling over into real-life attacks and harassment, and put[ting] their health and professional prospects in jeopardy".
At times, we know that these attacks result in the most serious of consequences for journalists. The Committee for the Protection of Journalists highlights that over 1,500 journalists and media workers have been killed since 1992 as a direct result of their reporting. According to Reporters Sans Frontieres, already 14 journalists have been killed since the beginning of the year. Behind each one of these figures is a person, a family and a career cut short. Of course, these killings have a huge chilling effect on others who might think of reporting on similar stories and many journalists are pushed towards self-censorship.
As the world's media ecosystem evolves to a digital space, the internet is also becoming a more restricted space for free speech. According to Freedom House's Freedom on the Net Report in 2021 found that global internet freedom declined for the 11th consecutive year. Many States are imposing either full-scaled internet shutdowns, or either networks disruptions or targeted shutdowns of certain applications. Technology including spyware is also increasingly used to carry out surveillance against journalists and civil society organisations. Worryingly, Freedom House cites Uganda as one of the countries with the biggest decline in online freedoms last year.
Not only is the internet being increasingly restricted by governments and regulators, it has also become a breeding ground for the spread of harmful disinformation and misinformation often scapegoating minorities. Whether this is state-driven, pushed by non-state actors or amplified by algorithms, false information online and the creation of information silos are some of the biggest threats to modern day democracies.
Much like the internet, modern-day threats to freedom of expression and media freedom exist in every corner of the world. No country or society is immune from these problems, presenting us with a truly global challenge.
Media freedom is also under threat in the European Union.  According to the European Federation of Journalists and others, in 2021, 1,063 individuals or media entities were subject to press freedom violations, and 3 journalists were murdered in the EU. European countries have also experienced waves of targeted disinformation in recent years. Often state-driven, this disinformation has twisted facts and undermined important national discussions, including elections.
Ladies and gentlemen, these threats to media freedom call for bold and innovative responses from governments, civil society and the media sector. At the European level, in January of this year, the European Commission launched a public consultation on a new media freedom law – the first of its kind at the European level. The new law – which is planned to be adopted later this year – seeks to advance the media sector with a view to safeguarding media freedom and pluralism. It is also a key component in the EU's efforts to promote democratic participation and fight disinformation.
Through the Democracy Action Plan, the EU is also supporting projects to improve the safety of journalists, protect journalists and civil society against abusive litigation and support journalistic partnerships and standards.
So, yes, the EU is taking these threats seriously at home, but we are also taking these threats seriously abroad through our international partnerships, including with Uganda.
Let me turn then to the situation facing the media, and specifically journalists, here in Uganda.
…
As I am sure most of you will know, the EU has been engaged in issues related to media freedom here for many years. Through our Delegation here in Kampala, and the 10 EU Member States missions present, we also keep a close eye on the situation.
What we observe, as I know will be well known to you, is not very encouraging. The Human Rights Network for Journalists Uganda Press Freedom Index for 2020 recorded 174 individual press freedom violations, of which well over a third were assaults against journalists. There were also a high number of cases where journalists were arrested.
Recently, we have seen some terrible attacks, including a photojournalist being shot in the face at point blank range with a rubber bullet; a female journalist being knocked to the ground and beaten on the head and body by a male security operative; and several violent arrests of journalists during the electoral campaign. There are many more examples besides these.
In most of these cases, despite months, and sometimes years, of court battles, nobody is arrested or prosecuted or found guilty for these crimes.
The examples I gave are real events showing the kind of shocking and dangerous treatment that some journalists have faced in recent months.
In late 2020 and early 2021, as the election campaign was underway we also witnessed the closure of radio stations and the prevention of access to radio stations for opposition candidates. We saw the deportation of foreign journalists and last-minute change of rules regarding how journalists were to be accredited to cover the election. The experience of journalists on the campaign trail was particularly troubling.
In terms of alleged perpetrators, the Human Rights Network for Journalists-Uganda report indicates that the Uganda Police Force and the Uganda Peoples Defence Forces were responsible for over two thirds of all violations.
There is no justification for such appalling treatment of women and men who are simply trying to do their job.
Ladies and gentlemen, while he is not strictly a journalist, let me also take a moment to mention the case of writer Kakwenza Rukirabashaija, who as you will all know was recently detained and brutally tortured as a result of comments he made online. While I don't want to get into the merits or demerits of what he said, let me just say this – nobody, regardless of the words they use against another person, should ever be subjected to the kind of torture that Mr. Rukirabashaija suffered. This treatment is inhuman and it has no place whatsoever in any modern society. Of course, we recognise Uganda's sovereignty and its inherent right to chart its own path to democracy and development, however we will never stand by and be silent when another human being is treated in such a way. Rest assured, we have spoken out strongly in this case and I will be raising his case with authorities during my visit this week.
More broadly, the EU has taken, and continues to take, a strong stance in condemning attacks on journalists. We have called for an end to these attacks in numerous public statements, pressed the government to take action against perpetrators during our diplomatic engagements and organised public discussions bringing together the government, security services and media.
The EU also funds a range of projects in the area of media freedom in Uganda. Through our funding to the Uganda Radio Network, the European Union is supporting journalists to undertake conflict-sensitive journalism in the pre- and post-election periods. Our work with the African Centre for Media Excellence sees capacity building support to journalists all across the country to undertake investigative journalism projects. We are also pleased to have supported the Uganda Press Photo Award (UPPA) for many years. Finally, through the Democratic Governance Facility (DGF), the EU has supported a wide range of partners, including the Uganda Media Women's Association, Human Rights Network for Journalists Uganda, Wizarts Media, and others.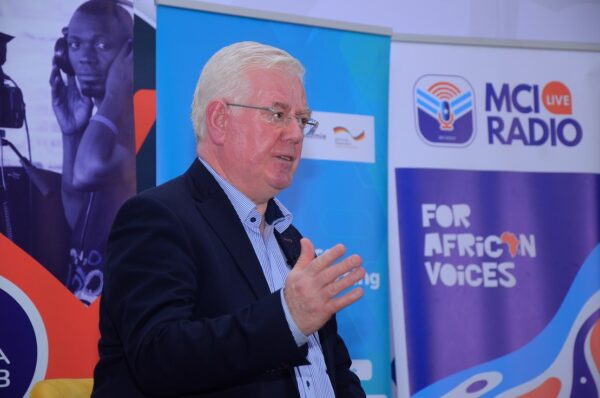 For the EU, we will continue to prioritise media freedom and freedom of expression as part of our political dialogue with the Government of Uganda and as part of our project funding in the coming years. We are particularly pleased to be here today and to see the great work being done with you, the next generation of journalists in Uganda. We look forward to finding opportunities to work together into the future.
We know that the responsibility on your shoulders is a big one, and of course you will face challenges and problems as your careers progress. However, I hope you can be assured that the European Union is an ally when it comes to advocating for the freedom of the media and the need to protect journalists in this country. We will continue to raise difficult issues, to raise the need for broad policy reforms and we will continue to engage on individual cases as needed.
In conclusion, let me wish all of you the very best of success for the completion of your fellowships here at MCI, and for your future careers. Let me also repeat my thanks to MCI for their kind invitation here today.
Thank you.