EuroMed Rights 25th Anniversary Conference
EuroMed Rights 25th Anniversary Conference
Keynote Speech by EUSR for Human Rights, Eamon Gilmore
Thursday, 13 October 2022, Brussels
CHECK AGAINST DELIVERY
Good morning everyone.
It is probably my political background, that I prefer to speak standing up. I don't know what it is about politicians speaking standing up, maybe it is the instinct to need a quick exit occasionally.
I am really glad to be here this morning and to speak at the opening of the EuroMed Rights 25th Anniversary Conference, together with President Wadih Al-Asmar and Ambassador Michael Lund Jeppesen. I would like to thank the organisers for the invitation to be with you this morning.
I want at the outset to congratulate EuroMed Rights on its 25th anniversary and for the excellent work to promote human rights and democratic reform in the Euro-Mediterranean region. As a network representing 68 human rights organisations who are active in 30 countries, I commend Euromed Rights' success in strengthening the collaboration between the empowerment of human rights organisations all over the region.
I also take the opportunity to Michael [Lund Jeppesen] to congratulate you on your 25th wedding anniversary. I was reflecting on where I was 25 years ago, I was the Minister of the Irish government responsible for maritime affairs. I remember, at meetings of the European Union transport council that a lot of the focus at that time was on the Mediterranean; issues relating to passenger safety, shipping, and the marine environment. It is interesting to have come that full circle, that on that occasion we were talking about the water and these days we are talking very much about the people around the water. As you said President, unfortunately, those who have been in the water, who we will remember, sadly, this morning.
I think it is also an opportunity to reflect on what has happened over that 25-year period: the Arab spring and its aftermath; war in Syria. 25 years ago, the words of the Oslo accords were still relatively fresh on the paper. We think today of the illegal settlements, demolitions, the deaths that have occurred in this period of time at the Occupied Palestinian Territories.
25 years ago, the European Union itself had just half of the number of Member States than it has today. A lot of the talk, 25 years ago, was about the prospect of Turkey becoming a Member State of the European Union. There have, of course, been many positive things over that 25-year period. Not at least, the development of the European Union's own Common Security and Defence Policy. The European External Action Service did not exist 25 years ago; it did not exist for another 13 years. And, of course, much more has been done in building the Euro-Mediterranean partnership in the meantime.
Last year, for example, the Agenda for the Mediterranean was adopted. That Agenda provides a revived partnership between the EU and its Southern Neighbourhood. One of the key policy areas is a renewed commitment to the rule of law, human rights, gender equality, democracy and good governance. As these are the bedrock for stable, fair, inclusive and prosperous societies. To build citizens' trust, it is essential to respect human rights. And human rights are also necessary to guarantee long-term stability, security and sustainable development in the region.
That Agenda, of course, is very much in line with the "EU Action Plan on Human Rights and Democracy for 2020-24", under which the EU will step up its engagement with partners to promote the respect for human rights, the rule of law and democratic values and its' mainstreaming in our cooperation.
That commitment, in turn, is translated into our financial assistance for the period 2021-27. Set out in the Neighbourhood, Development and International Cooperation Instrument (NDICI-Global Europe) and foresees additional financial support to those countries, which show ambition in implementing governance and rule of law reforms.
As everywhere throughout the world, the EU will also promote a rule of law culture through close involvement of civil society and will continue to support concrete initiatives to reinforce civil society organisations and human rights defenders.
And of course, we will be stepping up our efforts to achieve gender equality and empowerment. Because it is both a universally recognised human right and an imperative to well-being, economic growth, prosperity, good governance, peace and security.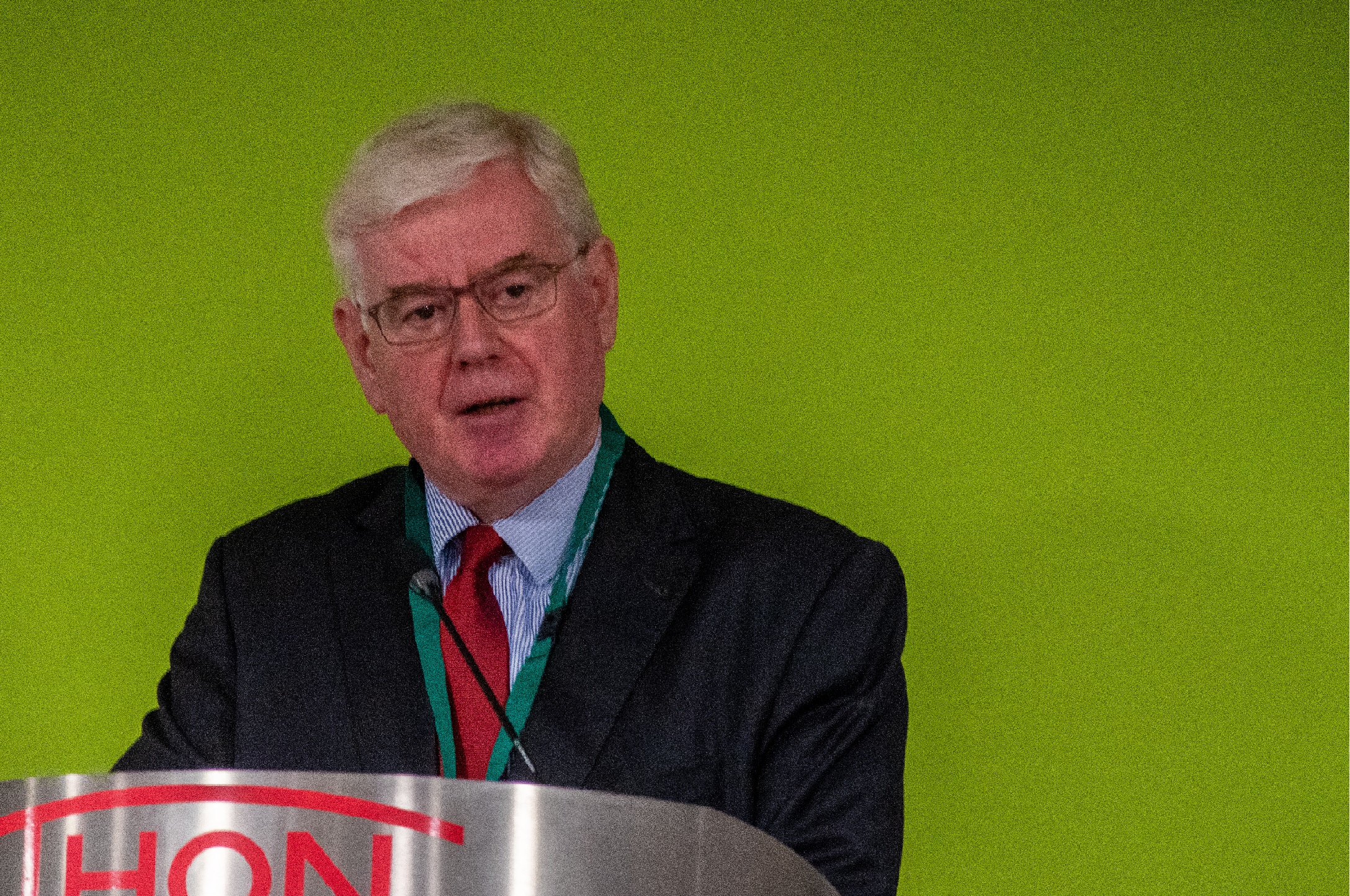 These priorities are also reflected in the way in which we do our work with countries in the region.
Human rights are a foundation of the EU-Egypt partnership and are identified as an area of cooperation in the new Partnership Priorities, which were adopted at the 9th EU-Egypt Association Council in June 2022.
During the Association Council, both sides agreed to deepen their political dialogue on human rights, with a crosscutting focus on youth and women.
In April this year I visited Egypt, to discuss the human rights situation in the country and more broadly in the region. I had frank and constructive engagement with high-level government officials as well as Egypt's National Council for Human Rights and the National Council for Women. I welcomed the adoption of the National Strategy on Human Rights, but I emphasised the need for its effective implementation.
I raised my concern on the treatment of detainees and prisoners, including individual cases; requested the resumption of trial observations; and sought clarification on Egypt's commitment 'to review the most serious crime punishable by the death penalty'. We also had extensive discussions about civic space and fundamental freedoms more broadly, including on the application of the NGO law.
Throughout the visit, I met with civil society organisations and human rights defenders, who play a crucial role in the Egyptian human rights environment. And in the period ahead, we will be following up on the commitments which have been made.
The war in Syria, one of the worst humanitarian crises which the world has faced since World War II, continues to have tragic consequences for its people, and a destabilising impact on the region.
As there can be no military solution to the conflict, the EU continues to call for a complete, immediate and nationwide ceasefire. The EU reiterates that only a credible political solution based on the full implementation of UN Security Council Resolution 2254 can bring a lasting and comprehensive peace to Syria.
Violations and abuses of international law must continue to be condemned and perpetrators must be held accountable.
Both Palestinians and Israelis alike deserve to live in safety and security, enjoying equal rights, fundamental freedoms and democracy. The EU believes that the two-state solution is the most viable way of achieving this. This was a key message delivered by the High Representative Josep Borrell at the EU-Israel Association Council, which took place at the beginning of October after a ten-year pause.
The situation on the ground is dire, with continuing violations of human rights and international humanitarian law, and a lack of accountability. A negative cycle that needs to be reversed.
The UN has reported a major increase in Palestinian casualties by Israeli forces in 2022. The EU recalls that the use of force must be proportionate and in line with international law and only as a last resort when it is strictly unavoidable in order to protect life.
The EU deplores the loss of civilian lives, including the number of women and children, during the escalation in violence in and around Gaza in August 2022. The EU calls for a timely and thorough investigation into these civilian casualties.
I have been specifically concerned about the increasing number of Palestinian political prisoners and administrative detainees, especially with regard to the detention of children.
As a free and strong civil society is indispensable for promoting peace and respect for human rights, the EU continues to support civil society. The EU reiterated its deep concern by the raids on seven Palestinian civil society organisations, as part of a worrying reduction of space for civil society in the occupied Palestinian territory. The EU also calls on Israel to refrain from any action that would prevent these organisations from continuing their critical work.
In Turkey, the core democratic standards, the rule of law, independence of the judiciary and respect for fundamental rights continue to deteriorate. Dialogue on such issues remains an integral part of the EU-Turkey relationship.
The human rights situation in Libya is a source of great concern. The EU and its Member States are committed to strengthening accountability for violations. We are witnessing a shrinking civil society space. The EU is firmly committed to promote an enabling environment, specifically advocating for legislation in accordance with international standards.
Another area of concern is related to human rights of migrants, especially those in detention centres. The EU continues to support a comprehensive migration management, including by ensuring a substantial focus on basic human rights and the dignity of migrants, refugees and asylum seekers.
Migrants and asylum seekers embark on long, dangerous journeys departing from North Africa to cross the Mediterranean Sea to reach Europe. And as you have already mentioned, President, many of those have lost their lives in that crossing and we remember them here this morning.
Migration is a global phenomenon that requires global solutions and global responsibility sharing. No country can effectively manage migration on its own. All countries around the world are impacted, be it as countries of origin, transit or destination; and often a mix of all three.
The European Union has always followed a cooperative approach, in partnership with countries and regions, as well as in international organisations and at multilateral level. The New Pact on Migration and Asylum continues, consolidates and reinforces this approach. It aims at a step change in our engagement with international partners, centred around comprehensive, balanced and tailor-made partnerships.
I am glad to see that these issues are being addressed at this conference. And I am impressed at the detailed agenda that you have set out for your workshops, addressing these issues in detail and no doubt addressing them in a very honest and critical way. I look forward to seeing the conclusions that you will reach.
I am often reminded, discussing this topic, of the words of the late Queen Elisabeth, when she visited Ireland over 10 years ago. About the history of our two islands, she said 'there are things we might have done differently, or perhaps not at all'.
You said, President, in your opening remarks, that the world is changing and that is indeed true. And that the tools of the past need to be replaced with the approaches and the innovation of the future.
The change that is taking place in the world is one that is also characterised by an avalanche of crises that we have seen over the last number of years. Some of which, are in this region, which are urgent, but which also includes Afghanistan, Belarus, Ethiopia, Myanmar, and of course Ukraine.
We are currently witnessing the highest number of violent conflicts since World War II. In such conflicts, human rights abuses add to the violations of international humanitarian law. What I saw just a while ago in Bucha, Ukraine, and heard from survivors, was indeed shocking.
Of course, with all that we are seeing, we do run the risk of being overwhelmed by the tide of atrocity and abuse, which can, in turn, lead to defeatism. However, it is vital that we look to the future of human rights with a greater degree of confidence, energy, determination and optimism.
And your conference is looking at it in exactly that way. About how things can be done better, and looking at ways in which new opportunities can be harnessed.
Violations of international law, as we have seen in several context in the Mediterranean region and elsewhere, cry out for accountability — and victims demand it. The need for accountability has never been more extensive, but also, the potential for accountability has never been greater.
With the war in Ukraine, we have seen an incredible mobilisation for international criminal justice, and support to the ICC. We need to capitalize on this extraordinary moment and to make of what we might call the 'Ukraine momentum' a standard for fighting impunity all over the world. And indeed I think even yesterday, we saw an example of this with the [United Nations] General Assembly resolution, where 143 countries (even more than the original resolution) condemned the annexation of territory in Ukraine and stood for defence of the UN Charter.
Human rights belong to people everywhere. They are not the preserve of states, institutions or experts. Better protection and respect for human rights and democracy around the world will of course reduce inequality, poverty and social exclusion, and it will serve peace.
With 25 years of experience in the region, this conference is the perfect opportunity to look ahead and find new innovative ways to address the human rights challenges and to promote democratic reform. And I look forward to seeing the outcomes and conclusions of this important event.
Thank you very much.