Intervention at the High-Level Webinar "10 years of protecting freedom of assembly and association"
UN Special Rapporteur on Freedom of Assembly and Association's High-Level Webinar
"10 years of protecting freedom of assembly and association"
EU Special Representative for Human Rights, Eamon Gilmore

 EU Intervention
12 November 2020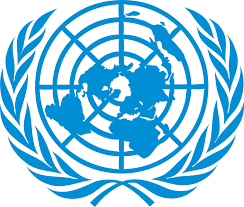 Good afternoon.
Dear Ministers, dear Deputy High Commissioner, dear Special Rapporteur, dear guests: It is my pleasure to address this high-level webinar and join all of you in marking the 10th anniversary of the mandate of the Special Rapporteur on the rights to freedom of peaceful assembly and of association.
I thank the Office of the UN High Commissioner for Human Rights and the Special Rapporteur for organizing this event.
While the mandate we are marking today is turning only 10, the rights, which the Special Rapporteur advances were laid out more than 70 years ago when that generation built the modern international human rights system on the ruins of the Second World War.
Over the last seven decades, freedom of assembly has been instrumental in fighting authoritarianism, discrimination, and injustice. For example, in 1989, peaceful protests brought an end to totalitarian regimes in Europe and tore down the Iron Curtain, which divided the continent for over 40 years. More recently, in the wake of the killing of George Floyd, demonstrations in the streets of American and European cities were a stark reminder of the scourge of racism persisting in our societies. And of course, in Belarus, hundreds of thousands of people have since August taken to the streets with a simple demand for a free and fair election.
Similarly, freedom of association has given rise to vibrant civil society and has empowered people around the world. Through trade unions, it has furthered labour rights and the dignity of work. /And I am myself a former trade union organizer/. The freedom to associate with others in all spheres of life – civil, political, economic, social and cultural – is key for any healthy society and for the enjoyment of an array of other human rights.
I want to congratulate the Special Rapporteurs, the past and the present, for all their work since the creation of the mandate 10 years ago, and for the scope of the issues addressed.
Let me reiterate the European Union's resolve to promote and defend human rights worldwide, including the rights of every person to peaceful assembly and to associate with others, online as well as offline. In doing so, we will continue employing our rich human rights toolbox, both in bilateral and multilateral relations.
First, our new Action Plan on Human Rights and Democracy (2020-2024) is unequivocal in support of civil society as well as in support of building resilient, inclusive and democratic societies worldwide. This involves preventing and acting against violations of freedom of peaceful assembly and association, including where civil society organisations are affected.
The European Union is a strong advocate of effective multilateralism with the United Nations at its core and with civil society as an indispensable stakeholder. The European Union and its member states are the world's largest donor across the board. Our European Instrument for Democracy and Human Rights is the world's largest programme dedicated to the promotion of human rights and democracy (EUR 1.3 billion between 2014-2020); substantial funding is channelled to civil society projects promoting freedom of assembly and association worldwide. The EU has been using this Instrument also to support directly the work of the Special Rapporteur. Our grant has enabled the mandate to increase the number of joint communications sent to governments or to strengthen the outreach to civil society.
The European Union strongly supports the independence of the High Commissioner for Human Rights and her office. We defend an independent and effective system of Special Procedures; our 27 member states fully cooperate with Special Rapporteurs and other human rights experts of the Human Rights Council and have issued a standing invitation to all of them.
Finally, we have embedded human rights into our trade relations. Our trade agreements and our system of trade preferences for developing countries contain human rights clauses, including labour rights such as freedom of association in trade unions.
The efforts I have just sketched are examples of both action – past and present – and of our future commitments. Today, as we witness a backlash against freedom of assembly and association under various pretexts, it is more urgent than ever that we commit to action and that we do act together to reverse the backsliding.
This event and the resilience shown by those standing up for human rights bring hope for a better enjoyment of freedom of assembly and association in the decade ahead.
Thank you.